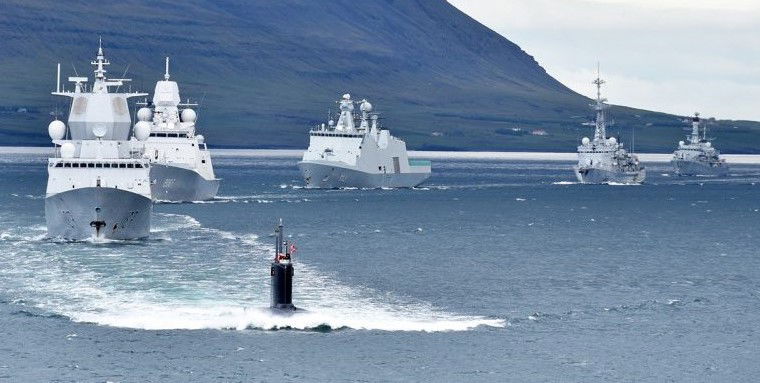 ---
High Mark consultancy is a trusted partner that support Navies, and other government maritime security agencies at sea in order to strengthen sea action capacities, to help to deter aggression, and to make the sea safer.
Our insight and experience, strategic planning, support, and solutions will help to meet the navies and maritime governmental security agencies, objectives. We provide as well naval defense companies the best solutions to approach the customers.
High Mark provides services and support to a broad range of naval programs and activities that span the systems life cycle, including but not limited to, ships procurement, ship systems (e.g. combat management systems, integrated communication systems, navigation systems, and integrated bridge systems, integrated platforms management systems), effectors/weapons, sensors, ammunition procurement, ships and equipment specifications design, comparative Assessments of Naval Systems or Designs, operating cost, readiness and logistics (e.g Integrated logistics and Maintenance Support Programs, equipment, parts), officers and crew training including simulation training and appropriate laboratories for naval schools, navy organization reforms, naval career development program, etc.
High Mark provide also service and support in the naval, maritime and security domains including but not limited to maritime critical infrastructure protection, maritime crisis management, coastal and maritime border surveillance, maritime security, search and rescue, etc.
High Mark extensive international network and database of suppliers allowing us to locate and match the solutions for the naval and maritime security programs and their requirements. We partnership with most leading and advanced companies in the naval and maritime security domain. We pursue and coordinate the efforts to lead and bring naval and maritime security industry and contractor partners to be in the best position of winning the contract/s by means of promoting competitive prices, complete turnkey and effective solutions, training, and support of the life cycle of products or systems.
We provide excellent consulting advice such as competitor proposals and programs assessment, review prospects in future and adjacent markets, strategic communications/marketing theme development, reviews of programs and products analysis, bid response review and acceptability of the proposed solutions, capture strategies for targeted programs, strategic communication and senior decision-maker engagement and contract plans.
From organization and infrastructure to personnel and equipment, the Navies and maritime security government agencies today face unique warfighter,
Security, and humanitarian missions that require innovation, adaptability, mobility, and efficiency.
---